I was asked by 
radim lisa
 the editor and designer of eror magazine to do an interview for their school magazine. teamed with usual suspect yunk we have hand produced a limited edition of 100 sticker packs and gave them free to distribute with the magazine. check the magazine project 
here
 (in radim's profile, since he designed it).
The stickers were pre-cut on vintage roland signmaking plotter, formated, hand screen printed (by both designers), cut, placed into custom sized plastic sacks, equipped with a hangtag, numbered and stamped. it took insane ammount of time and here are the results: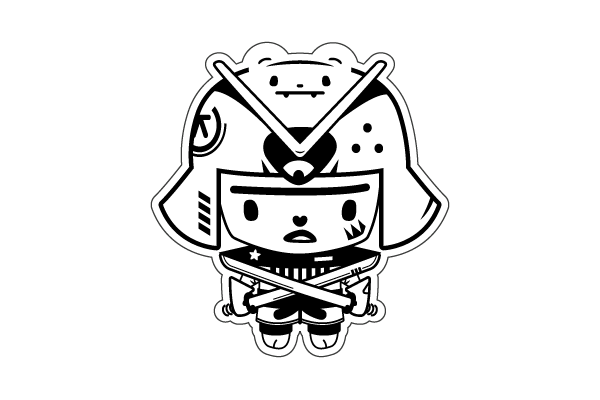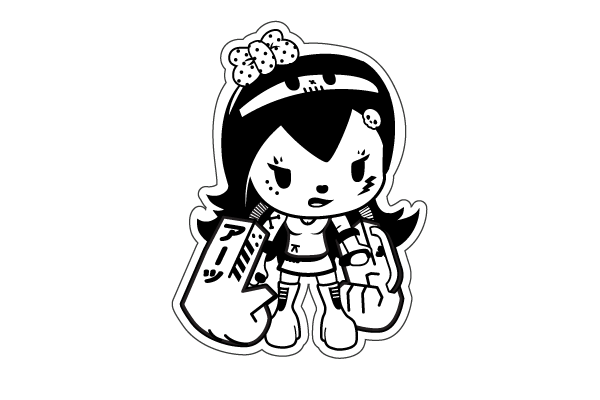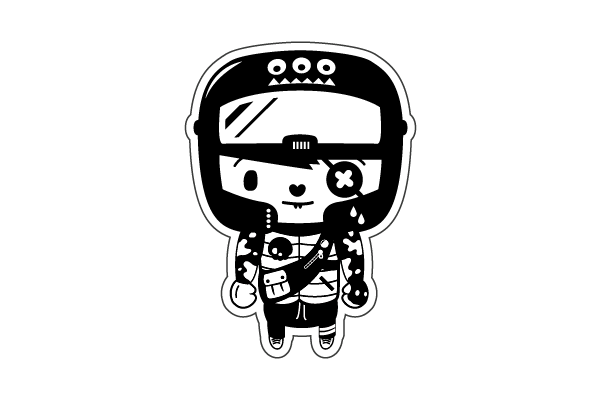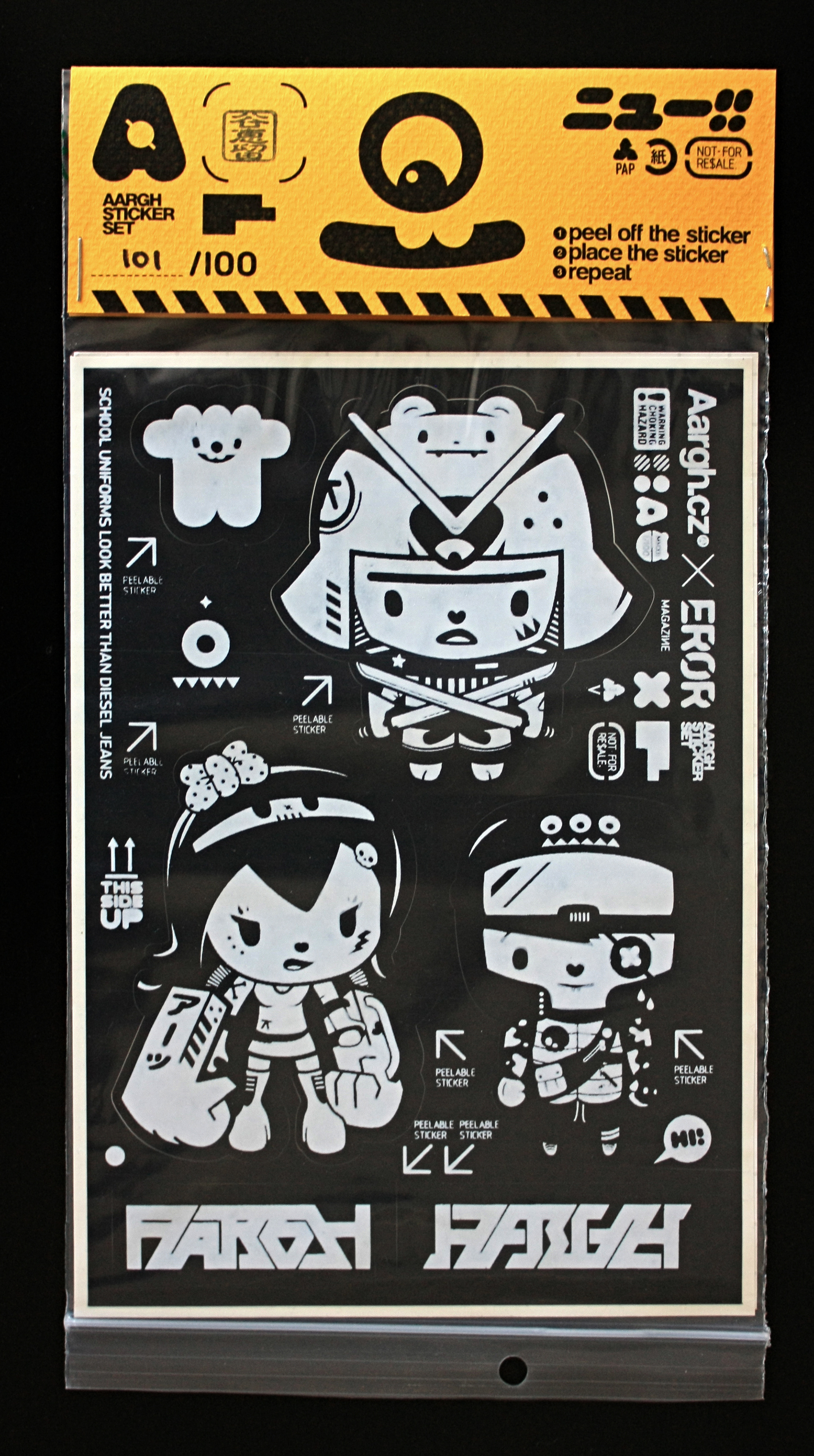 White sticker sheet with black print was designed and manufactured by 
Yunk
. Notice the staple on the left side being towards the design.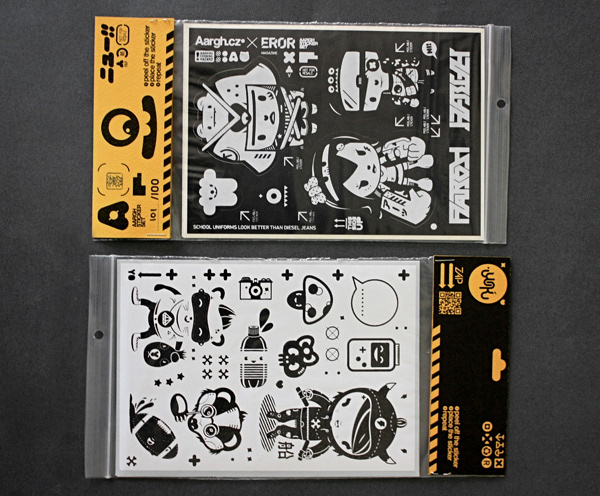 Leftover stickers were placed in the streets. You can find most of these around the Hossegor, France area. Also some of Radim's and Yunk's sticker were sticked around.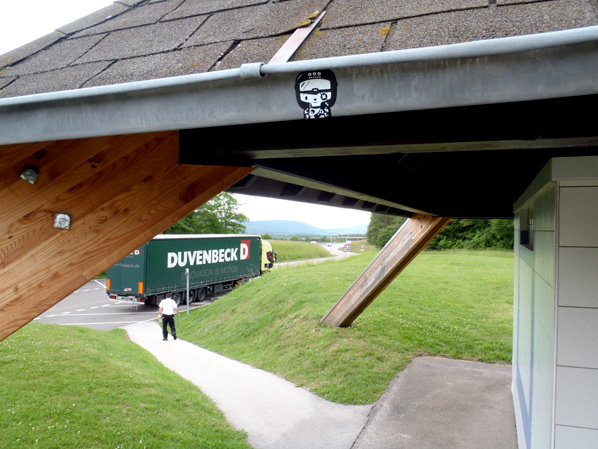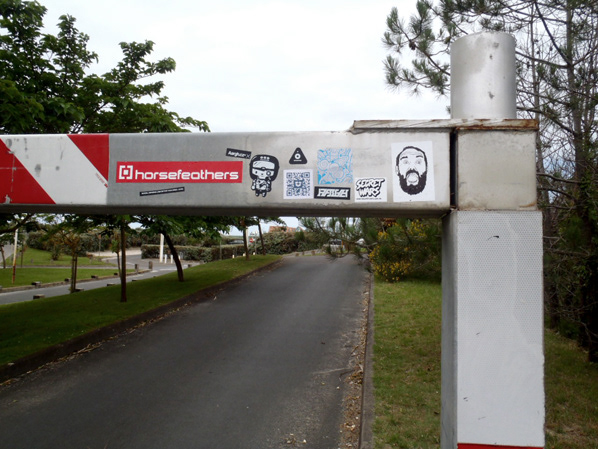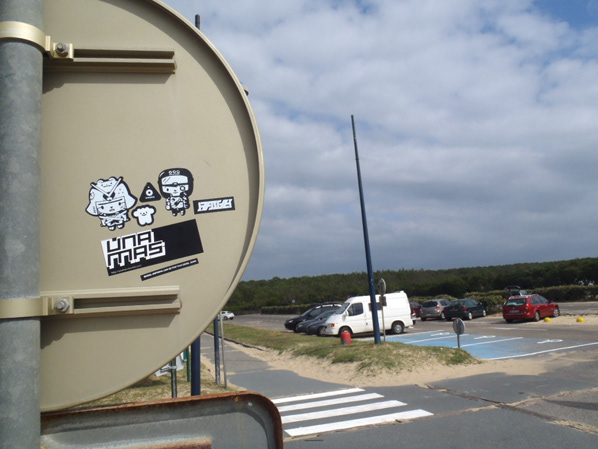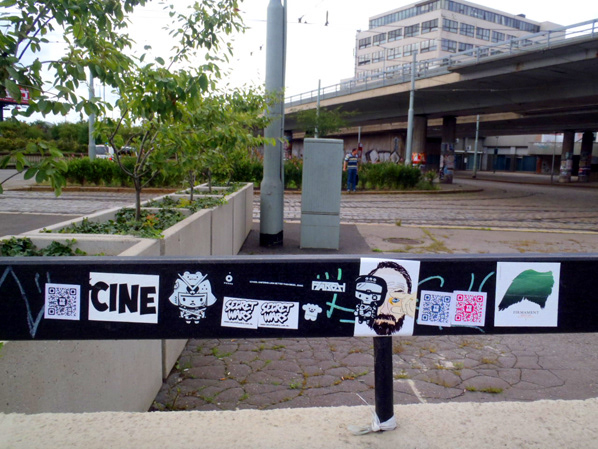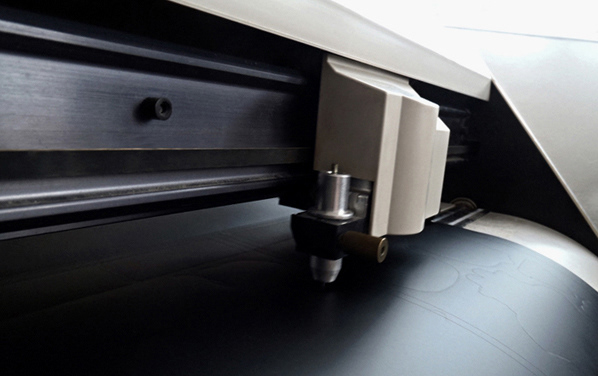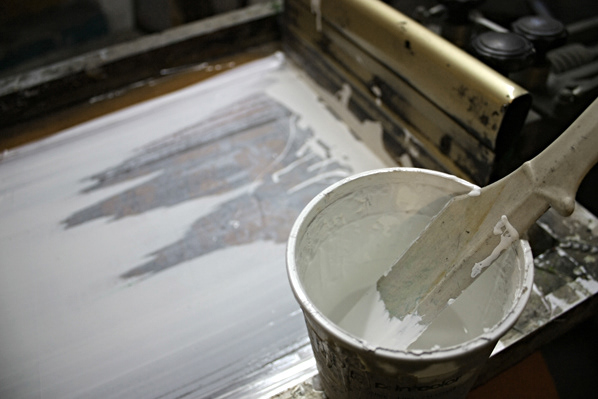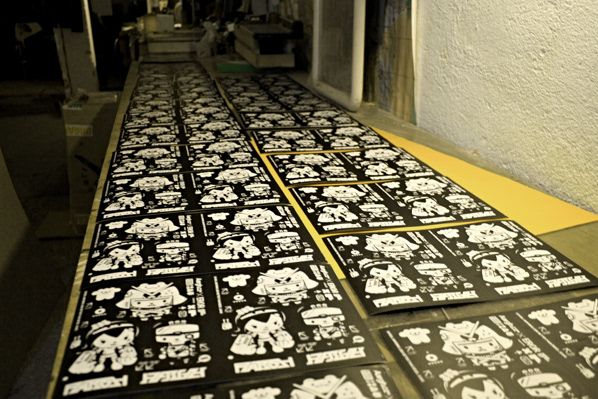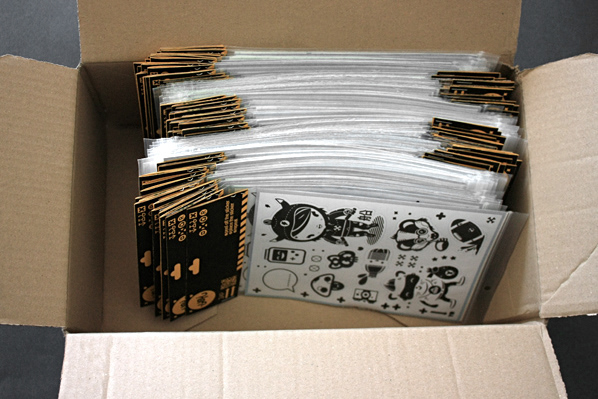 ah the beauty of handmade silkscreening.